Here is a list and links to some of our favorite resources.
​

RENEW Wisconsin
leads and accelerates the transformation to Wisconsin's renewable energy future through advocacy, education, and collaboration.
In its 26th year
, RENEW Wisconsin continues to advance renewable energy policies for Wisconsin through advocacy, education, and collaborative initiatives. RENEW is at the policy and regulation table every day representing over 60 Business Members conducting renewable energy business in Wisconsin
as well as over 300 individuals and other organizations who share our vision for Wisconsin.
---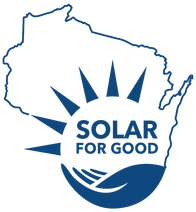 ​ RENEW Wisconsin's
Solar for Good initiative
fosters the expansion of solar power among mission- based nonprofits and houses of worship in Wisconsin.
Through a generous partnership with a local philanthropists Cal and Laurie Couillard, RENEW Wisconsin awards grants to nonprofit organizations to assist them in installing solar PV. Solar for Good also offers small grants for technical assistance to get projects started and see them through to success. Solar for Good helps publicize funded projects to spread the word and educate Wisconsin about the benefits of solar.
Applications for Spring 2018 grants are now open. Applications must be received by Monday April 9th at 5:00pm. Decisions about grants will be announced by Wednesday April 25th.
---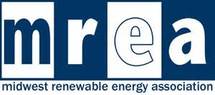 ​
Like most good things, the idea of the MREA began in the
kitchen. After reading a call to action by Richard Perez in Home Power Magazine, a group of friends took to the local farm kitchen and organized the first annual Energy Fair to be held at the fairgrounds in Amherst, Wisconsin in 1990.
Soon after, the MREA was incorporated as a 501(c)(3) non-profit organization with a mission to promote renewable energy, energy efficiency, and sustainable living through education and demonstration. The MREA

grew steadily, and in 1999 moved to their permanent headquarters, the ReNew the Earth Institute, in Custer, Wisconsin. In 2009, they opened a second office in Milwaukee to better serve the urban and suburban areas of southeast Wisconsin and northern Illinois.
​
The MREA now manages education programs and partnerships through the Midwest in an effort to expand the market for renewable energy, making this once 'alternative' energy our foremost option.
The MREA is a member-supported organization.
​
---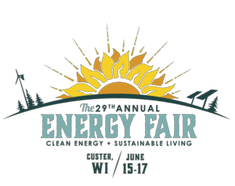 ​The Energy Fair features over 200 exhibitors related to renewable energy, energy efficiency, and
sustainability. Booths include artisans, solar installers, sustainable product vendors, non-profits, and
more. Choose from one of 250 workshops on renewable energy, energy efficiency, and sustainable living topics. Learn all about about clean transportation options and view a range of electric cars, bikes, and motorcycles. Electric vehicle charging available.

June 15-17, 2018 Custer, Wisconsin. Click here to learn more.
---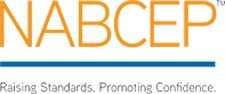 ​
​The North American Board of Certified Energy Practitioners (NABCEP) offers entry level knowledge assessment, professional certification, and company accreditation programs to renewable energy professionals throughout North America. Raising industry standards and promoting consumer confidence, NABCEP is known as the "gold standard" for PV and Solar Heating Installation and PV Technical Sales Certifications.
---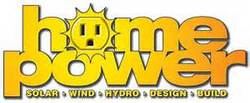 ​
​​Independently published since 1987,
Home Power
magazine is the premier information resource for small-scale renewable energy and energy efficiency technologies.
---

​
​​
Check our
Facebook
page! Be sure to follow us and share with your friends. We'd appreciate it!​